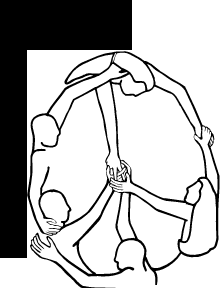 Peace and Justice Works
Site Navigation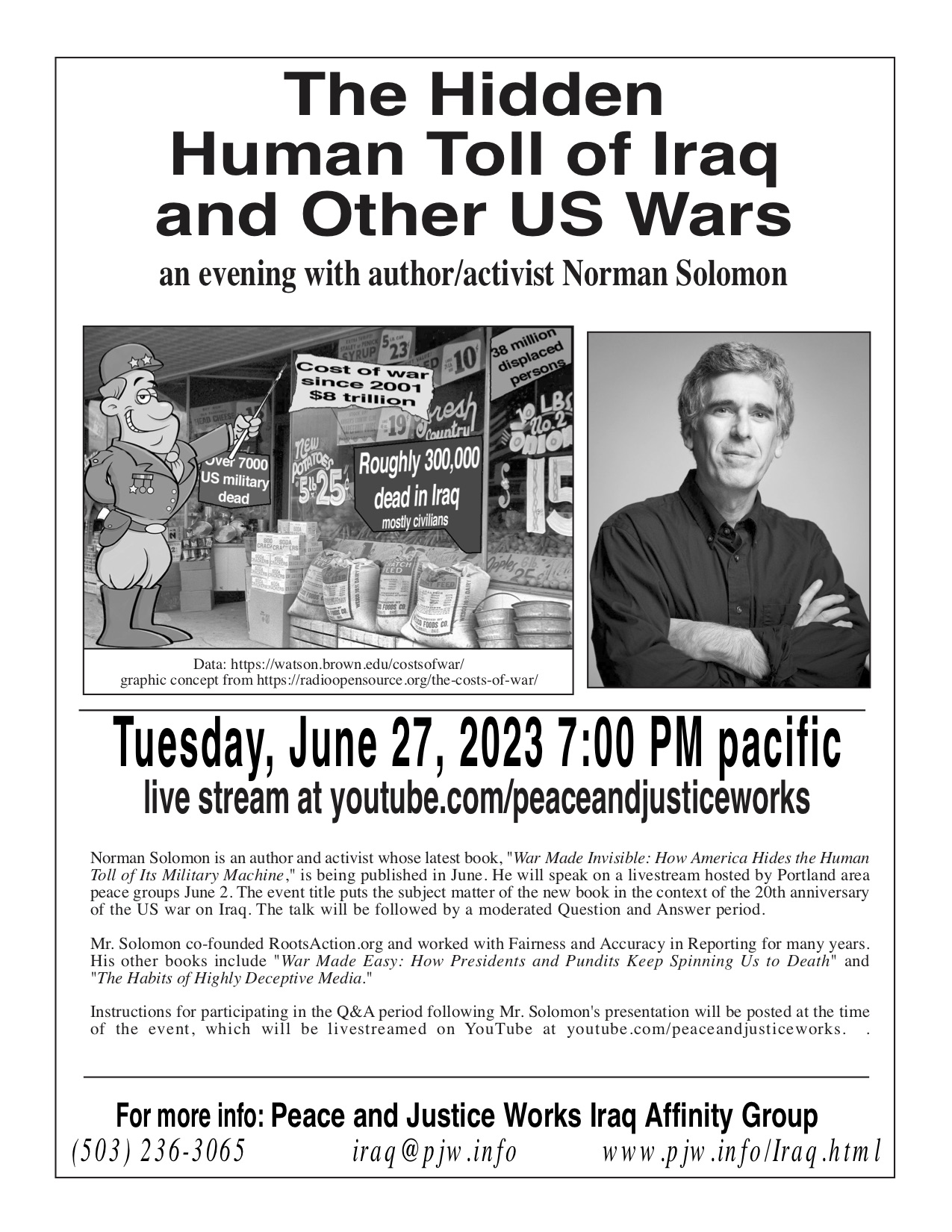 ---
"The Hidden Human Toll of Iraq and Other US Wars"
an evening with author and activist Norman Solomon
Tuesday, June 27, 2023 7:00 PM PDT
live stream at youtube.com/peaceandjusticeworks
Norman Solomon is an author and activist whose latest book, "War Made Invisible: How America Hides the Human Toll of Its Military Machine," is being published in June. He will speak on a livestream hosted by Portland area peace groups on Tuesday, June 27 at 7:00 PM Pacific Time. The event is titled "The Hidden Human Toll of Iraq and Other US Wars," putting the subject matter of the new book in the context of the 20th anniversary of the US war on Iraq. The talk will be followed by a moderated question and answer period. The event will be hosted by KBOO's Lisa Loving.

Mr. Solomon co-founded RootsAction.org and worked with Fairness and Accuracy in Reporting for many years. His other books include "War Made Easy: How Presidents and Pundits Keep Spinning Us to Death" and "The Habits of Highly Deceptive Media."

Instructions for participating in the Q&A period following Mr. Solomon's presentation will be posted at the time of the event, which will be livestreamed on YouTube at youtube.com/peaceandjusticeworks. The presentation is coordinated by Peace and Justice Works Iraq Affinity Group.

For more information, or if your group would like to cosponsor or endorse this event, contact Peace and Justice Works at 503-236-3065 or iraq@pjw.info.