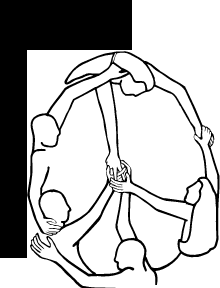 Peace and Justice Works
Site Navigation















PJW contacts Congress about War on Yemen
(January 2018-May 2018)
On January 26, 2018, Peace and Justice Works sent the below letter to all 7 elected federal representatives of Oregon. None have email addresses listed on their websites, so we had to use their web forms to submit everything. Some try to screen out by zip code, which is off-putting to an organization like ours which has supporters all over the state. From January to May, PJW got responses from five of the seven electeds (Reps. Walden and DeFazio did not reply), though some were just auto-replies.

Subsequently, on March 20, the Senate voted 44-55 on an amendment that would have removed US troops from Yemen since deployment of troops has not be authorized by Congress. If only 7 Senators had voted the other way, the war could be on its way to ending.
---
To Oregon's Congressional delegation: Representatives Earl Blumenauer, Suzanne Bonamici, Peter DeFazio, Kurt Schrader and Greg Walden and Senators Jeff Merkley and Ron Wyden:

We are writing to urge you to put an end to the US war in Yemen and support for the Saudi-led war there.

In December, all five members of Oregon's House delegation voted to support H. Res. 599, calling for a political solution and pointing out that there is no Authorization for Use of Military Force in Yemen. That Resolution passed 366-30.

In June, both Senators voted on S. Res. 42, which called to stop the sale of arms to Saudi Arabia which allow it to continue conducting the war. Unfortunately, that Resolution failed 47-53.

You are all aware that the war in Yemen has brought about one of the worst humanitarian crises on the planet. Our group watched for many years as Iraq suffered a similar fate under sanctions and bombs-- in that case, launched by a coalition led by our own country.

Jennifer Newstead, a nominee for legal advisor to the State Department, admitted that US law prohibits American assistance to countries which block the flow of humanitarian aid (Foreign Policy, December 19). Deputy Assistant Secretary of State Tim Lenderking said there is no military solution to the war in Yemen, calling instead for "aggressive diplomacy" (Al Jazeera, December 22).

Since our entire delegation has already shown its support for the people of Yemen, Peace and Justice Works calls upon all seven of you to take the following steps:

1) Make this matter a focus of any public appearances, especially media appearances.

2) Take steps to strengthen the resolutions by creating or supporting legislation (such as H. Res. 81) that would stop:
a) the flow of arms to Saudi Arabia,
b) the use of American aircraft to help refuel Saudi planes,
and
c) the use of US drones and ground troops (confirmed by NBC on December 20), which only add more fuel to the flames of conflict in Yemen. 3) Ensure humanitarian aid is supported financially and can find its way to the Yemeni people.

We look forward to your prompt responses.

Dan Handelman, Wayne Haythorn and other members of
Peace and Justice Works
---
Date: Tue, 30 Jan 2018
From: Congressman Earl Blumenauer
To: Dr. Peace and Justice Works
Subject: Response from Earl Blumenauer

Earl Blumenauer
Third District, Oregon
Committee on Ways and Means

January 30, 2018

Dear Friend,

Thank you for contacting me about Saudi Arabia's blocking of humanitarian aid to Yemen. I share in your deep concerns on this issue - Yemeni civilians are facing the largest famine the world has seen in decades. Meanwhile, the blockade has sparked a huge cholera outbreak with over 900,000 cases detected in less than a year. This must end now.

I've added my voice to the growing number of Members of Congress and administration officials who are calling on Saudi Arabia to end this blockade once and for all and allow unimpeded access of water, food, fuel, and other supplies into Yemen. I am also particularly concerned with the U.S. support of the Saudi-armed intervention in Yemen. I am a cosponsor of H.Con.Res.81, a resolution directing the President to remove U.S. Armed Forces from hostilities in Yemen, except those engaged in operations directed at Al Qaeda in the Arabian Peninsula (AQAP).

It's past time for the U.S. to recalibrate the way we allocate taxpayer dollars abroad. What I do not support, and have long fought to change, is our practice of prioritizing weapons sales to autocratic regimes over programs that empower and strengthen the poor or marginalized within these countries.

I sincerely appreciate your advocacy and hope you will stay in touch.

Sincerely,
Congressman Earl Blumenauer
Member of Congress
---
Date: Wed, 14 Feb 2018
From: Senator Jeff Merkley
To: pjw@pjw.info
Subject: Responding to your message

Oregon's Senator Jeff Merkley

Dear Peace and Justice,

Thank you for sharing your views about the humanitarian crisis facing the people of Yemen in light of the civil war. I appreciate hearing from you on this important issue.

As you may know, the ongoing civil war in Yemen began in 2015 after fighting broke out between supporters of the sitting President Abdrabbuh Mansur Hadi and forces of the Houthi rebel minority, which are allied with loyalists of the former President Ali Abdullah Saleh. The rival political factions were initially jockeying for control of the government, but the internal conflict has turned into proxy war with regional implications. The Hadi government is supported by Saudi Arabia and the Houthis are backed by Iran.

The conflict has led to a dire humanitarian and famine-like crisis, leaving 20 million people in need of aid. Reports of a cholera outbreak make the situation even more urgent. This is a man-made disaster that was entirely preventable. The Saudi government needs to immediately end its blockade and allow full access to critical ports for the delivery of aid and commercial products.

Preventing aid from being delivered to places in need and exacerbating human suffering is unacceptable. I have joined efforts urging the Saudi government to end its blockade and also for nearly $1 billion in emergency aid to address famines around the world, including in Yemen. I have also expressed deep concerns about the bombings of civilian targets and civilian deaths. For this reason, I co-sponsored S.J. Res. 42, a resolution that would have prevented the sale of approximately $500 million worth of precision guided missiles to Saudi Arabia.

It is important that both sides work toward a political solution to the situation in Yemen as the Yemeni people are suffering as a result of this war. As a member of the Senate Appropriations and Foreign Relations Committees, please know that I am following this situation closely. As proposals to address this situation come before the committees or full Senate for a vote, I will keep your views in mind.

Thank you, again, for sharing you concerns with me on this important issue. I hope you continue to send your thoughts and observations my way.

All my best,

Jeffrey A. Merkley
United States Senator
---
Date: Tue, 1 May 2018
From: senator_wyden@wyden.senate.gov
To: pjw@pjw.info
Subject: Response from Senator Ron Wyden to your e-mail Dear Peace:

Thank you for contacting me regarding the situation in Yemen. I appreciate hearing from you on this important issue.

As you may know, a group of rebels known as the Houthis overthrew Yemen's internationally-recognized government in 2015. Seeking to drive the Houthis from power, a coalition of Arab countries led by Saudi Arabia launched a military offensive and a naval blockade of Yemen. The Saudi-led war in Yemen has been an absolute disaster: an estimated eight million people are on the brink of famine, two million have been displaced, one million suffer from cholera-the worst outbreak in modern history-and more than 10,000 civilians have been killed.

Like many Oregonians, I am concerned by the ongoing violence in Yemen, the devastating effect on the Yemeni people, and the impact on regional security. I am also deeply concerned about American support of Saudi Arabia as part of this conflict. These concerns led me to support bipartisan legislation in March 2018 that would have ended U.S. support to the Saudi military effort. While the legislation did not receive enough support to move forward, I will continue pushing the Saudis to reach a political solution to the ongoing crisis in Yemen. I will also continue supporting humanitarian aid to help alleviate some of the suffering in Yemen and in neighboring countries. As I do so, I will keep your views and concerns in mind.

Again, thank you for keeping me apprised of the issues that are important to you. If I may be of further assistance in the future, please do not hesitate to contact me.

Sincerely,

Ron Wyden
United States Senator
---
Date: Fri, 26 Jan 2018
From: Rep. Kurt Schrader
To: Ms. Peace and Justice Works
Subject: Thank you for writing me

Dear Friend:

Thank you very much for contacting me. Your opinions are important to me and I appreciate you taking the time to voice your concerns and questions.

We receive correspondence from constituents in Oregon's Fifth District every day and we work hard to respond as quickly as possible to all concerns. I can assure you that my staff and I are always available to help.

If this is a time sensitive matter involving casework with a federal agency, please contact our Salem office at (503) 588-9100 or our Oregon City office at (503) 557-1324. At any time, you may also contact our Washington, DC office at (202) 225-5711.

Thank you again for contacting me.
---
Date: Fri, 26 Jan 2018
From: Representative Suzanne Bonamici
To: pjw@pjw.info
Subject: Thank you for writing to Congresswoman Suzanne Bonamici

Thank you for taking the time to contact me. I appreciate hearing from you and I will get back to you soon with a more detailed response. In the meantime, this email is to confirm that we have received your message.

Throughout my career, I have worked to improve our communities and better the lives of Oregonians. In Congress, I am focused on growing the economy, improving education, and addressing our changing climate. I am honored to represent my constituents in the 1st Congressional District, and I look forward to the ongoing work on innovative solutions to the challenges we face.

It has been encouraging to hear from more constituents than ever before this year. I look forward to our continued correspondence.

Again, thank you for taking the time to share your thoughts with me. If you would like to know more about my work in Congress, please sign up for my newsletter at http://bonamici.house.gov or visit my Facebook page at http://www.facebook.com/congresswomanbonamici.